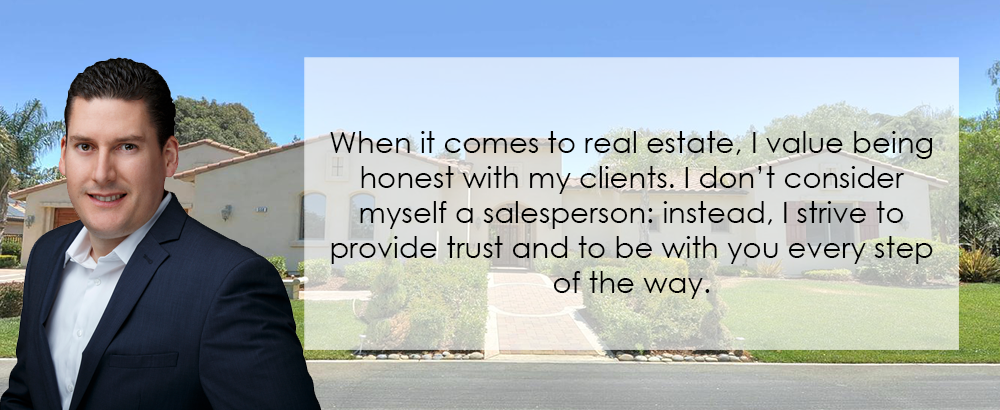 My biggest role model in life has been my father. At age eleven, my dad became the man of the house when his own father passed away. He started selling tomatoes in the streets of Mexico in order to help support his mother, brother, and three sisters. Life wasn't easy for him, but he never gave up. He got a job in maintenance at a local bank, and while he spent his time cleaning the floors, he always had his eye on the next opportunity. He jumped at the chance to become a teller, and eventually earned an important position in the bank's management. Since then, he's become the owner of several businesses and achieved tremendous success after starting with practically nothing.
My mother devoted her life to making sure her three sons grew up right. She and my father worked hard to allow us to have a good education. I earned an engineering degree at the Monterey Institute of Technology and Higher Education in Mexico, and later went on to work in construction, real estate, and property management at my father's company in Tijuana. It was then that I developed a love for real estate; I really enjoyed interacting with others in a positive way and helping them do business.
As the middle child, though, I had a strong independent streak. For a long time, I had done things on my own, and found unique ways to press onward. So in 2006, I set out to earn my real estate license in the United States.
The timing couldn't have been worse, as the market plummeted in the following years. I was struggling with the business, but I didn't want to let it go. "Stick to it"—that's my motto. And I was determined. I was able to land a job as an underwriter with Wells Fargo while still maintaining my real estate career, but suddenly, the office I was working at was shut down. I was engaged to be married in less than a year, and I found myself without a sufficient confidence that I could support a family.
Everyone's first instinct after losing a steady job is to go find another one, but true to form, I decided to find my own way. I turned to property management as a possible solution. I remember going to a park, sitting down, and thinking: "What do I need to make this happen? How many properties would I need to work with to provide a good life for my wife and me?" Twenty-two, I decided. I would need to manage twenty-two properties. I found those twenty-two properties. And then thirty. And then forty. Today, I'm involved in managing over seventy properties. Looking back, it's a good thing I didn't just find another job!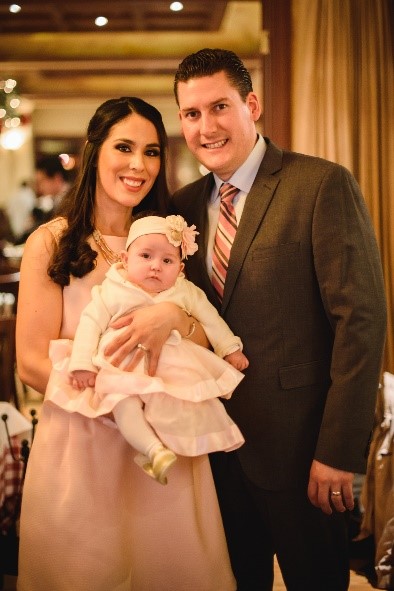 My dedication and drive don't stop with my own problems. The market downturn was a tough time for so many people, and I bring that same commitment to every one of my real estate clients. I remember working with one gentleman who thought his life was over because he wouldn't be able to keep his house. He had a wife and son, and a lot of his family's wealth was tied up in the home. That was a pivotal moment for me: seeing how serious this business could be. But I also wanted him to know where his life's value really was.
"This house could burn down tomorrow," I told him. "And nothing would change. It's just a structure. Your life would still be worth something. Your son needs a role model. Your wife needs a partner. Your life is far more important than this structure."
We were able to complete a successful short sale, and two years later, I helped that man and his family buy a new home. That's when I knew that I belonged in this job. Now, every time I meet with a new client, I remember him and recall just how much I'm able to affect the lives of others.
That experience influenced my own life, as well, especially in regards to my wife and daughter. Our little girl totally changed our perspective. She's inspired me to work harder so I can give her what my parents gave me—and more.
When it comes to real estate, I value being honest with my clients. I don't consider myself a salesperson: instead, I strive to provide trust and to be with you every step of the way. I would love nothing more than to lend my knowledge and experience toward helping you with your real estate endeavors, but I don't expect your business simply because of our relationship—I only ask that you take the time to interview me and see if I might be the best agent for you.
Buying or selling real estate is often an enormously important transaction, and the representation you receive from your agent can have significant impact on your results. I realize that you have many options when choosing a real estate agent, and I encourage you to speak to several different agents. If you decide to work with someone else, I won't be offended: I want you to pick the agent that's the right fit for your particular needs. If that person ends up being me, I promise to work diligently to exceed your expectations.
Thank you for taking the time to learn about me. When you or someone you know is in need of a real estate agent, I hope you give me the opportunity to demonstrate my services and interview for the job.
Sincerely,

Dario Barba
Broker-Owner
CalBRE #01778636
(619) 651-0433
db@kalirealestate.com